Get smooth skin free from ingrown hair and razor burn
Are you tired of dealing with ingrown hair, razor burn, and painful red bumps in sensitive areas like your armpits, bikini area, buttocks, and thighs? Look no further than the Soothing Oil.
Love it in 30 days or your money back guaranteed.
Soothing Oil for ingrown hair

Save 30% Now
$52.00
$21.53
Whether you shave, wax, laser, or sugar, Soothing Oil is designed to reduce irritation and prevent ingrown hair, giving you a soothing experience and smooth skin.
Vitis Vinifera (Grape) Seed Oil, Carthamus Tinctorius (Safflower) Seed Oil, Caprylic/Capric Triglyceride, Squalane, Calophyllum Seed Oil, Carica Papaya (Papaya) Seed Oil, Tocopherol, Melaleuca Alternifolia (Tea Tree) Oil, Caprylic Triglyceride, Chamomilla Recutita Flower Extract, Rosmarinus Officinalis (Rosemary) Extract
✨ To treat ingrown hairs and razor burns: massage oil into clean skin after shaving, waxing, sugaring and/or laser treatments. For best results use daily.
✨ For all skin types. Most beneficial for easily irritated, sensitive or combination skin. Works great for people who are prone to razor burns or ingrown hairs.


FREE SHIPPING IN CANADA AND THE UNITED STATES
LEAPING BUNNY CRULETY FREE CERTIFIED

PETA VEGAN CERTIFIED

MADE FROM SUSTAINABLE INGREDIENTS

FREE SHIPPING IN CANADA AND THE UNITED STATES
LEAPING BUNNY CRULETY FREE CERTIFIED
PETA VEGAN CERTIFIED

MADE FROM SUSTAINABLE INGREDIENTS
01
Keep your sensitive areas bump free
Ingrown hair can cause redness, inflammation and bumps, leading to irritation and itching on your most sensitive areas.

There is a solution for you, and it's as easy as following these 4 steps:
Step 1: Exfoliate the skin before hair removal to remove dead skin cells.
Step 2: Remove hair using preferred method such as shaving, laser, waxing, or sugaring.
Step 3: Apply Soothing Oil after hair removal to moisturize and calm the skin, reducing the likelihood of ingrown hair.
Step 4: Apply Soothing Oil regularly to help prevent ingrown hair and leave your skin feeling soft, smooth, and healthy.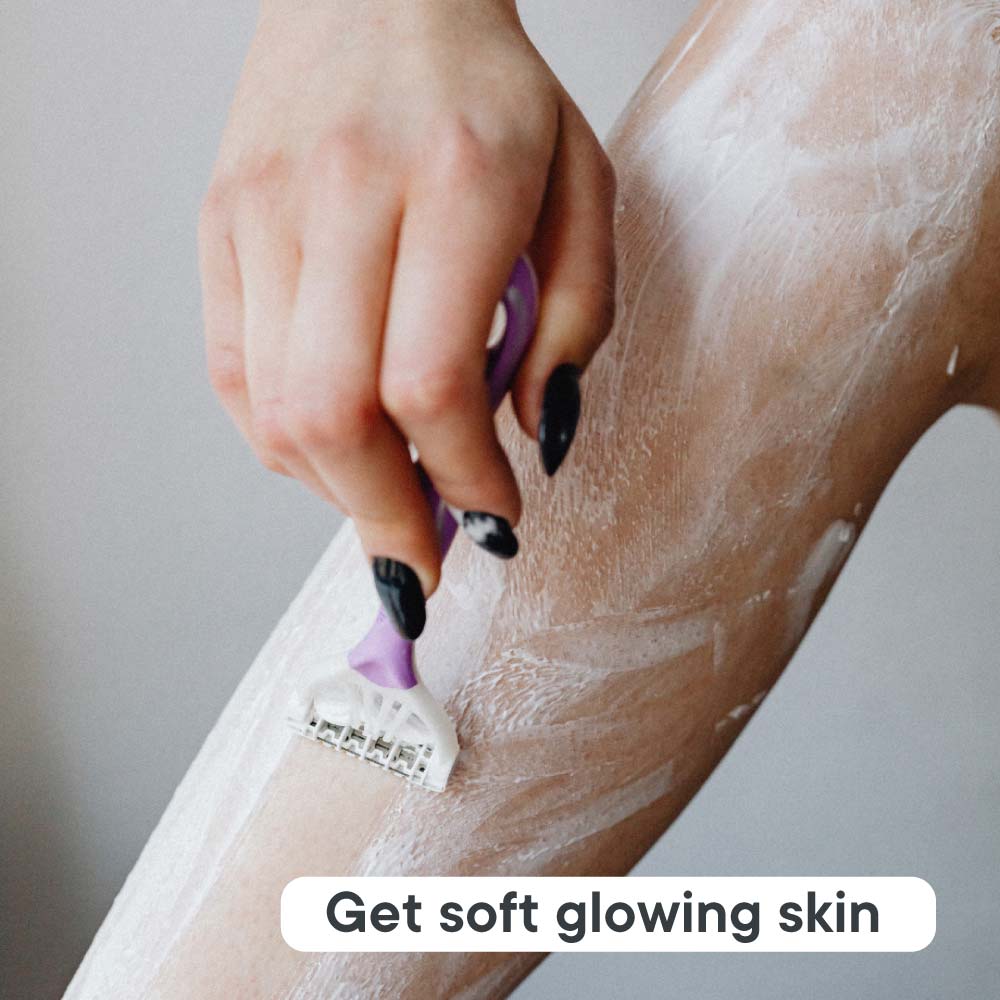 02
Get the ultimate
shaving hack!
The worst part of any hair removal process is what comes after. Ingrown hairs and razor burn cause irritation to your most sensitive areas. Soothing Oil helps reduce the irritation caused by razor burn and soften any potential ingrown hairs.

Formulated for 3 uses in one container Soothing Oil keeps your skin feeling hydrated, protected, and healthy.

Try it now and if in 30 days you don't love it, let us know and get your money back!
03
Calm your skin with natural ingredients

Soothing Oil is formulated to help treat your skin from ingrowns and razor burn after hair removal.
Focusing on natural ingredients to exfoliate and reduce inflammation, leaving it soft and soothed.
Papaya Seed Extract — Contains enzymes that exfoliate the skin and help bring down inflammation and removes keratin buildup.
Tamanu Oil — Restores a healthy appearance by facilitating the growth of new skin and collagen.
Squalane — Boost collagen production and promote healthy skin, very hydrating and has anti-inflammatory and antioxidant properties.
Chamomile Extract — Contains flavonoids that help lessen the redness and itchiness of the skin. Has soothing and antioxidant properties.
Rosemary Extract — Reduces itchiness, redness, and has anti-inflammatory and antibacterial properties.
04
Become ingrown hair free
Inflammation, redness, and pain caused by ingrown hair and razor burn can damage your skin if treated incorrectly.
Easily get rid of those painful irritating bumps now! Soothing Oil is formulated for all skin types even those with sensitive skin, and can aid those who are:
Prone to ingrown hairs from hair removal such as shaving, waxing, lasering, or sugaring.
Prone to razor bumps from hair removal causing irritated skin that is uncomfortable and itchy
Prone to ingrown hairs from fabric rubbing against their skin.
Add To Cart
05
Bye-bye ingrown hairs
Soothes razor burns and ingrown hairs post hair removal.
Using united & free's soothing oil after shaving, waxing, sugaring or laser hair removal helps to soothe the irritation from razor burns and ingrown hairs while keeping you smooth.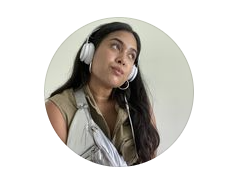 Nourish your hair, body, and face to keep them smooth, healthy and glowing.
"This is my one product body care routine, Im on a journey to embrace the minimalism lifestyle and united & free's Soothing Oil was my gateway product!"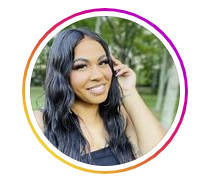 Aaliyah
@aaliyahbellarose
Great to use for ingrown hairs, moisturizing, and split ends.
"For dry sensitive skin you need to try the soothing oil from united & free."
The soothing oil and softening balm are both fast absorbing and multi-use products that help to moisturize dry skin and reduce razor burn. When used together it keeps your skin soft and smooth.
CAMILLE
@camilleroseglows
06
Customers achieving amazing results
Silky smooth skin
This is my second bottle. My legs are so soft after waxing and stay that way between times I go. Love this product!
Hi Stacy,
Thank you for the review! We appreciate you sharing your experience with us.
We would love to hear more from you, we've reached out via email.
Thanks,
B
Good product, bad smell
I don't remember seeing other review before i bought this about the smell. It's not terrible and it doesn't linger, but it definitely smells like chicken flavored ramen.
Hi Baliey,
We are happy to hear your experience with our soothing oil was satisfactory! The smell from our oil comes from the in it Tamanu Oil which can have a spice like scent. This smell doesn't last long and tends to fade quickly. Thank you for mentioning this as we will update our description to mention the natural smell of the oil.
Thank you,
B
Great oil
Love the smell and feel of this oil. It doesn't work miracles on ingrowns but it does help to soothe the skin after shaving. I love it!
Great Product!
My skin had a noticeably smooth texture after just a few uses. It's lightweight and I had much less irritation after shaving!
Kaleena Morrison
Co-founder of united & free skincare
07
Transform your skincare game with our founder

Hey,

As the founder of our company, I am thrilled to introduce our multi-use Soothing Oil.

This versatile product has been carefully formulated to address a range of needs, from post-hair removal care to repairing and preventing split ends.

Whether you're looking for a daily facial oil to keep your skin glowing or a solution for other beauty concerns, our Soothing Oil has you covered. I am confident that you will love the results and the ease with which it fits into your daily routine.

Try it for yourself and experience the difference!

Kaleena Morrison
Co-founder of united & free skincare
Softening Balm

33 reviews
Soften, moisturize & repair dry, damaged skin
Developed with a multi-purpose formulation designed to soften coarse hair, dry skin and stretch marks.

Use it to style and moisturize hair, calm itchy stretch marks and hydrate dry skin. One multi-purpose product removes 3-4 containers from your counter and reduces waste.