Regular price
Sale price
$22.00
Unit price
per
Sale
Sold out
Ideal for all hair types. Wide teeth gently comb through hair to prevent breakage and pulling. Can be used in the shower or bath on wet hair to remove knots, on damp hair after washing to detangle or on dry hair to help style.
Ideal for all hair types. Wide teeth gently comb through hair to prevent breakage and pulling.
Materials:
We choose our materials deliberately. The Comb is created from cellulose acetate, a bioplastic produced from treating cellulose (plant fibre) with acetic acid (acid derived from vinegar). This material offers us a great alternative to petro-plastics. It has longevity of 9 years, but can break down naturally from seawater, UV light or other acids. As a tooling option it is important to have a balance of a durability and longevity while being conscious of its intended breakdown. We want something that will last us for its usage, that isn't made to only be disposed of, leading to a waste culture. However we also do not want something that once it's served its purpose it will outlast even our own life times.
In addition to being a suitable material for its breakdown and length of life, bioplastics during their lifetime often have lower carbon emission than traditional plastics. From the Project Drawdown website:
"We estimate the total production of plastics to grow from 311 million tons in 2014 to at least 792 million tons by 2050. This is conservative, with other sources estimating more than 1 billion tons if trends continue. We model the growth of bioplastics to capture 12–46 percent of the market by 2050, avoiding 0.96–3.8 gigatons of emissions."

Meaning by changing the way we look at purchasing and manufacturing of certain products, and simply trying to attempt to improve our situation we can make an impactful change in the world. It's not about being perfect, it's about trying.
1 
Project Drawdown (2021)
Solutions: Bioplastics.
How To Use

✨ Perfect to use on wet, dry or damp hair.
✨ Comb through hair gently and allow enough force to remove knots and tangles
✨ Use in the shower with a conditioner to glide through knots
Ingredients

Cellulose Acetate from wood pulp
Shipping

We offer free shipping throughout North America.
Our 30 day guarantee

We want you to love your purchase but understand that everyone has different needs. If you are unsatisfied, please reach out to us within 30 days of your purchase and we will offer a replacement product of your choice, a gift card, or refund.
View full details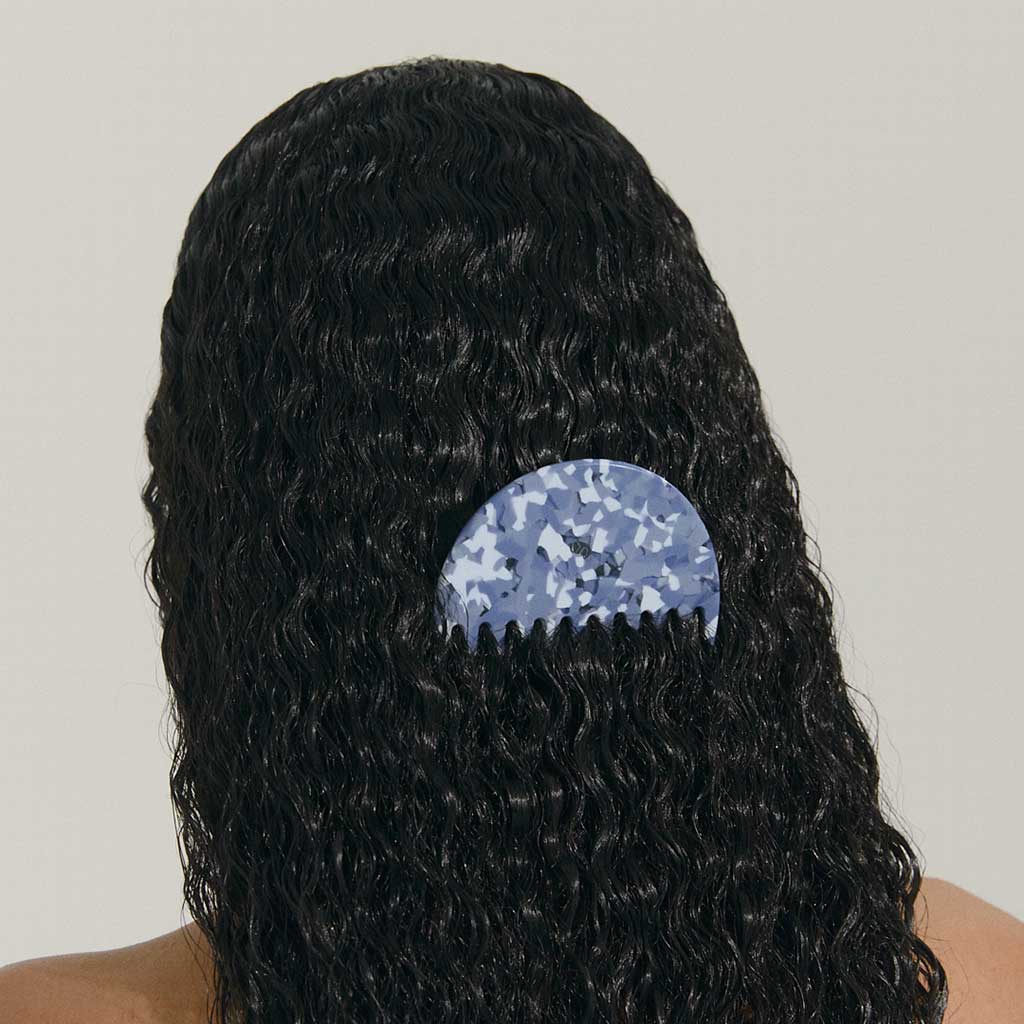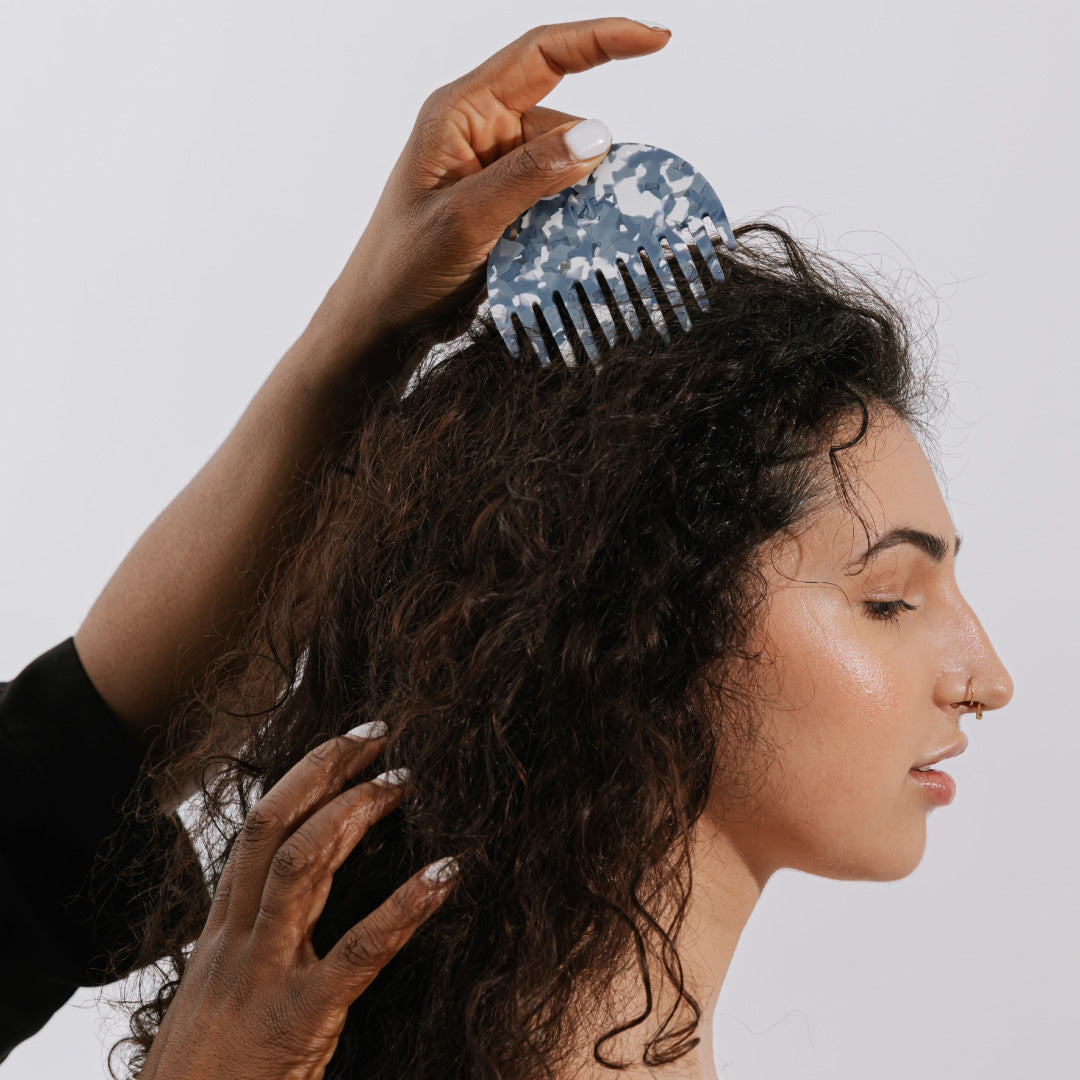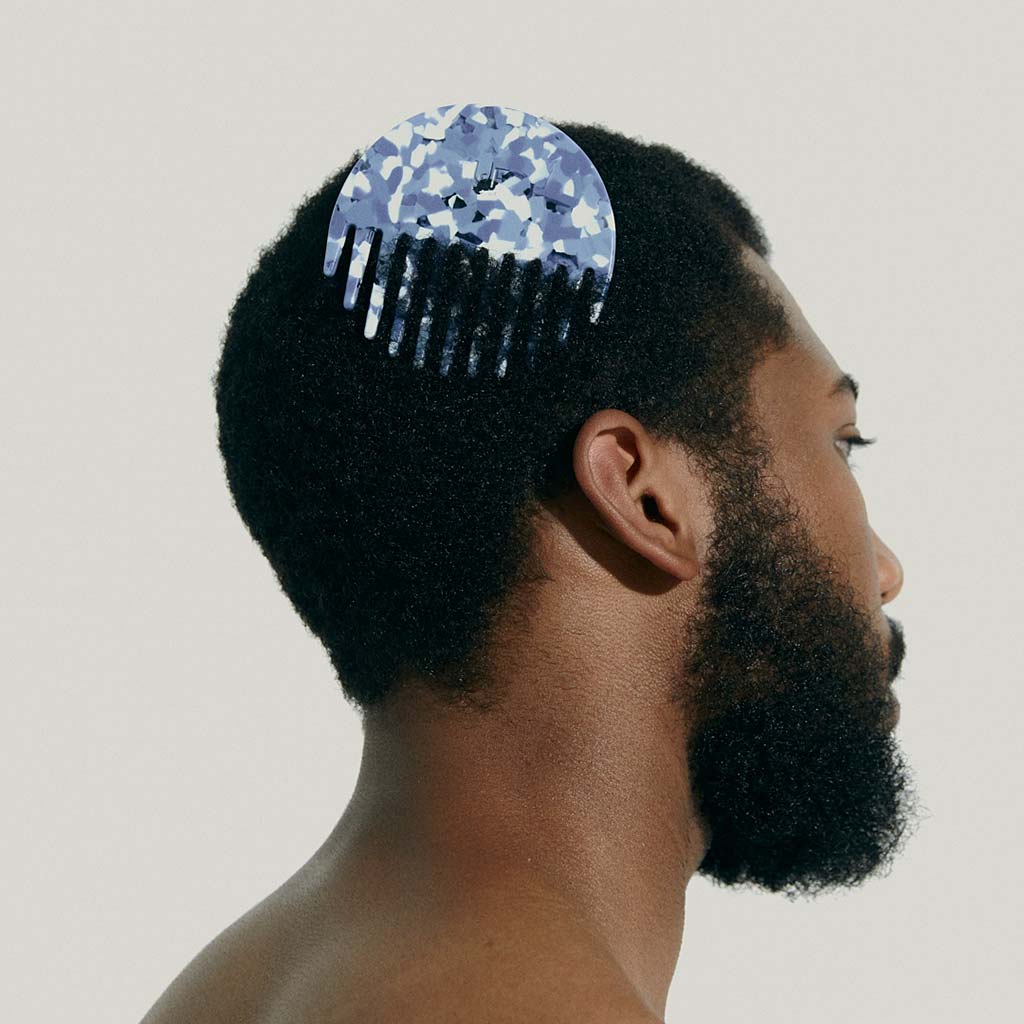 Citations
Lou-Bonadonte, J. M., Martínez-Beamonte, R., Sanclemente, T., Surra, J. C., Herrera-Marcos, L. V., Sanchez-Marco, J., Arnal, C., & Osada, J. (2018).
Current Insights into the Biological Action of Squalene.